/
/
Support to Project Promotors
Support to Project Promotors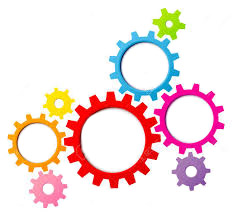 Training workshops for project promotors
This support will only be available to organisations awarded financial support through the Active Citizens Fund, implementing Small, Medium and Large Projects and Sectoral Innovation Support Projects. Workshop topics will be diverse with learning outcomes that will contribute to more successful project implementation, regarding quality of the implemented program and financial aspect of projects. During the public call, there will be workshops on advocacy, project and financial management, reporting, organizational development and organization capacity assessment, developing communication plan, organisational planning and acquiring tools to increase visibility and measure the impact of your work in the community. Lead organisation and project partners (if any) will also have an opportunity, based on their needs to participate and strengthen their capacities through the modular Leadership Training Program.
All announcements and ways to apply for training workshops will be published in a timely manner.
Mentoring support for project promoters
Mentoring support will be provided to project promoters in the areas of organisational development, community mobilization and advocacy. Mentoring will take place through the process of knowledge sharing with examples of good practice. Mentoring support will be available to all beneficiaries of the ACF and partner organizations (if any) who are implementing Ad-hoc action projects as well as Small and Medium projects.
All announcements and ways to apply for mentoring support will be published in a timely manner.